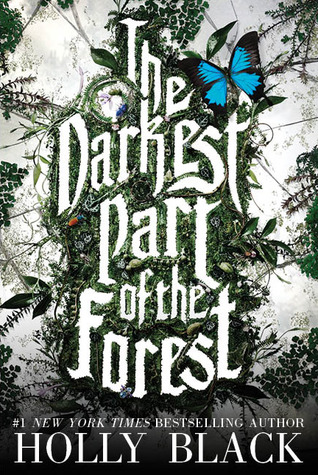 The Darkest Part of the Forest
by Holly Black
Pub:
1/13/2015
Pgs:
336
ARC provided by Edelweiss
"Come now, my child, if we were planning to harm you, do you think we'd be lurking here beside the path in the very darkest part of the forest? -Kenneth Patchen
Fairies, tithes, changelings, and more await readers in this recent book by Holly Black. I loved The Modern Faerie Tales series and The Curse Worker series. This book didn't fall short. Hazel Evans and her brother Ben once patrolled their town of Fairfold, hunting down some of the scariest creatures that lurk at night in our dreams, and protecting/loving the boy with horns who slept in the glass coffin in the darkest part of the forest. Fairfold is a town that had long come to terms with the supernatural presence around, but when it comes to the faerie folk, nothing ever rests peacefully. One morning the glass coffin is found empty and all hell breaks loose on the town. Now with their worst nightmare coming true, and a missing recently sleeping legend running around it is time for Hazel, Ben, and their friends to figure out how to save their town, themselves, and the boys they love.
Holly Black always does a great job creating a dark faery story fit for urban fantasy. Her world's always rich with imagery and tantalizing creatures. Hazel is a great character and the weaving of each characters' story to the final piece is awesome. Who knew faeries could be so devious? Holly Black, that's who.
Thank You Edelweiss. 4 stars.