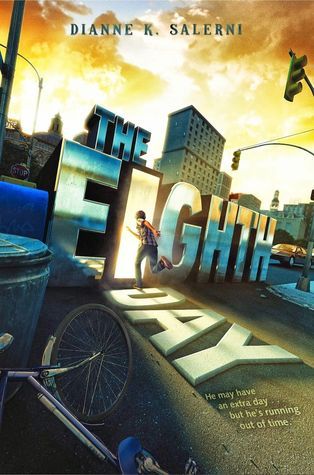 The Eighth Day by Dianne K. Salerni is this action adventure series that has Arthurian links to it.

Jax's life sucks, his father died recently and now lives with Riley, a 19 year old, as his guardian.

After his birthday Jax notices something odd, he wakes up to a quiet world.

Thinking that something bad occurred he rushes to Walmart and takes the necessary things like water bottles and canned food, think that there is a zombie apocalypse coming.

What he's in for is a ride for of a life time.

Come to find out, he is part of this century's long battle of good and evil that is all tied to the original King Arthur and Merlin, and they all live within the 8

th

day, some like himself live during the regular 7 days as well.
I really liked the idea of there being an 8

th

day in the week that only certain people live in, much like Jax and everyone like him.

His friendship with Evangeline, one of the beings that only live in the 8

th

day is sweet and interesting.

The connections of the characters to the Legend of King Arthur characters are also intriguing.

Fast pace and adventurous, this stunning debut will win over many readers.
4 out 5 stars.

Thanks Edelweiss