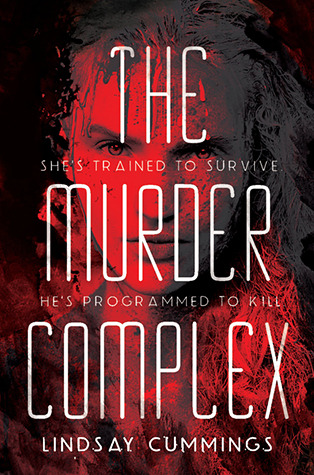 "The Four Commandments of the Shallows.
Commandment One: Honor the Initiative.
Commandment Two: Thou shalt not attempt to cross the Perimeter.
Commandment Three: Honor the Silent Hour.
Commandment Four: Thou shalt not harbor useful items from the days Before."
—The Murder Complex
In The Murder Complex by Lindsay Cummings, the world is a desolate place, much like dystopian worlds can be.

People work hard, there are classes, and there is never enough of food, liberty, or free thought.

Instead in this world there are killers, victims, and conspiracies.

Meadow has been taught to kill and defend her by her father, in order to survive the chaos they live in, and especially since her mother was one of the victims of the high murder rate.

Zephyr is a ward of the state, which by class definition is in charge of cleaning and getting rid of trash (waste or human bodies); however, there is a secret (even from Zephyr) job he is responsible for, he is part of The Murder Complex.

The Murder Complex upholds the standards of living; one of the positions in The Murder Complex is assassin.

These assassins are like robo-cops, they are given their target and will complete their mission, no matter what.

Zephyr has no clue; neither do the rest of the public.

No one really knows about the programmed assassins, and when Meadow meets Zephyr, he is given the order to eliminate her.

What unfolds after is full of conspiracies, lies, politics, and of course—science.

A fast pace thriller that seems to be a promising series for YA readers.
3 out of 5 stars.

Thanks Edelweiss.