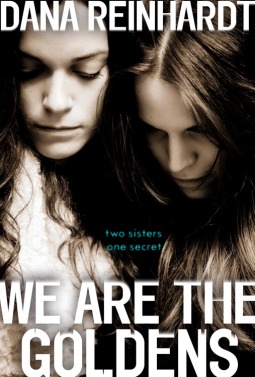 We Are the Goldens by Dana Reinhardt seems like an open letter from a younger sister to an older sister.

Layla is the perfect daughter.

Her parents spent a lot of money and energy to conceive her and her beauty is one that seems set in high definition.

Nell is the unplanned second child, who constantly lives in the shadow of her sister Layla, and will be starting high school this year.

Nell and Layla have been inseparable, and Nell is excited to be close with her sister at school again, especially since Layla is a cool junior.

Soon Nell starts to figure out that not everything is as it seems.

Layla is hiding something, and that something is that she is having a relationship with her teacher.

This is the story of one sister, who loves her sister, but cannot understand how or why that sister is spiraling out of control.

Nell must finally find out who she is without Layla, and how to find her voice.
3 out of 5 stars, thanks Edelweiss.